At WP Innova, we take Sustainability very seriously for the present and future of our planet.  We continue to research and look for more Sustainable Solutions within our company as well as our products.
Did you know that only about 10% of recyclables are ACTUALLY recycled and the rest goes to landfills?  It's a staggering revelation if you didn't know.  But for those of us who do know, we try to figure out other, better Sustainable Solutions within the packaging industry.
  Our precisionrap hand wrapping dispenser with Precisionrap DK Stretch film
ZERO plastic waste after 4 years!
•  DECAYS (bio-assimilates) 100%
•  2 years stable shelf-life
•  Bio-assimilation process takes 6 to 24 months
•  No harmful environmental impact
•  Leaves no toxins or microplastics
•  100% recyclable, no negative impact
•  Coreless
•  Same price as our Precisionrap product
•  Helps achieve company sustainability goals
Precisionrap Dispenser
The ultra-smart handheld pallet wrapping system puts consistent, machine-quality wrapping and load containment in the palm of your hand. Products that are not properly contained to a pallet can become damaged and sent to landfills. We put our Precisionrap system to the test against traditional hand pallet wrapping techniques. The result – Precisionrap wraps pallets better, faster USING LESS FILM, every time.  
What's the big deal about "cores"?  They're just paper right!?
Stretch film cores are very thick and made up of many layers of paper with an industrial glue in-between the layers.  Cores ARE recyclable, however, due to the type of glue that is used, it is difficult to recycle and requires going to specific recycling facilities that are equipped to break them down.  Unfortunately, this can become costly to ship to the particular facilities, so the majority of cores wind up in landfills.
WP Innova's proprietary Precisionrap hand wrapping system uses coreless stretch films which significantly decrease the amount of cores making their way to landfills.  Our coreless films come in clear, DK (sustainable) and colour films.
Go Coreless to reduce your carbon footprint!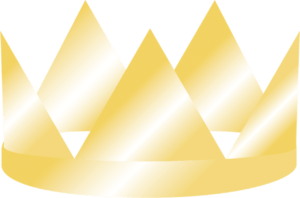 FOIL
THE KING OF SUSTAINABILITY
• Recycle to infinity without losing attributes
• 70% of ALL ALUMINUM ever produced is still in circulation
It's time to rethink your packaging. 
We can help.
Complete customer care and consultation.
Special layers, sizes, colours and custom branding.
Work directly with our R&D and sales team to solve your packaging problems.
Work directly with our R&D and sales team to solve your packaging problems.
One-on-one training and service support for specialty and custom packaging solutions.We are also the industry leading pallet wrap manufacturer in Canada. Our products are designed for maximum efficiency and effectiveness in any industrial setting. All of our materials are made with the highest quality standards and guarantee the best performance.
For all your packaging needs, look no further than WP Innova. We are a leading provider of packing tape dispensers / packing tape guns, PVC films, environmentally friendly pallet wrap and foil containers with lids.
Contact us today for a free consultation